You Don't Have to Take Our Word for It!

Here's what some of our satisfied customers have to say about Auto Specialists Auto Repair:


Highly Recommend. Flawless experience with Impeccable, Highly Trained, Professional, Knowledgeable staff. I have extensive automotive repair experience, but even I hit a dead-end every now and then. That's when Lee and Brandon and their team step in. They recently repaired my 2009 Mercedes Benz GL450 (130,000 miles) with complicated, extensive mechanical and electronic issues. The local dealership was completely lost. Auto Specialists diagnosed, and repaired the issue with ease, a fair price, and an efficient use of time.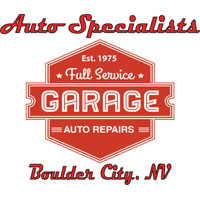 08/14/2020
Great service. In and out for a smog test. Everyone was polite and friendly.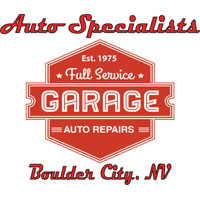 08/14/2020
Excellent service. Took car right away and I waited for it. It did not take them anytime to put the new tires on my car. Everyone was very friendly. Next time I need more tires for my car, I know where to go. Thanks for all the good service I received for all the staff.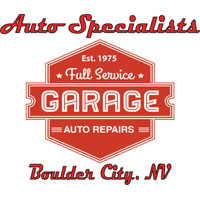 08/14/2020
Tremendous service, great information my regular mechanic.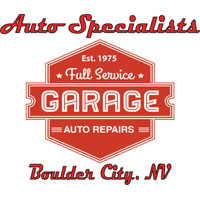 08/14/2020
This place is unbelievable! Leigh, Megan, Miss Hawaii, & Technicians are an awesome team! Make you feel right @ home----get you out the door pronto. Extremely knowledgeable. Reasonable. Red carpet treatment. Very popular, busy place for a reason. The MOST pleasant experience I have ever had w/ anything having to do w/ automobile repairs & mechanics! Check it out for yourselves! You will not be disappointed. Definitely returning for more Red Carpet Treatment!!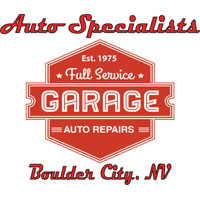 08/14/2020
I'm always very pleased with the level of service they provide. It's top notch, which makes sense why they're AAA approved. However, the prices are high.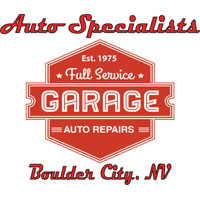 Boulder City, NV
08/14/2020
We have taken our vehicles to Auto Specialist for years. And as always, today was another great experience. We had two different shops that couldn't do a wheel alignment on our truck. One went so far as to say we needed a new pitman arm. Took the truck in to Auto Specialist to replace the pitman arm. After looking at the truck, all it needed was an alignment. Great service and a fair price. Great family owned shop that does things right.
Discover More About Reviews and Repair Services At Auto Specialists Auto Repair in Boulder City

Auto Repair Near Summerlin
Auto Repair Near Las Vegas
General Maintenance
Reviews
Highly Recommend. Flawless experience with Impeccable, Highly Trained, Professional, Knowledgeable staff. I have extensive automotive repair experience, but even I hit a dead-end every now and then. That's when Lee and Brandon and their team step in. They recently repaired my 2009 Mercedes Benz GL450 (130,000 miles) with complicated, extensive mechanical and electronic issues. The local dealership was completely lost. Auto Specialists diagnosed, and repaired the issue with ease, a fair price, and an efficient use of time.

Russell T., 04/18/2022

Great service. In and out for a smog test. Everyone was polite and friendly.

David Streeter, 08/14/2020

Excellent service. Took car right away and I waited for it. It did not take them anytime to put the new tires on my car. Everyone was very friendly. Next time I need more tires for my car, I know where to go. Thanks for all the good service I received for all the staff.

Shannon Sargent, 08/14/2020